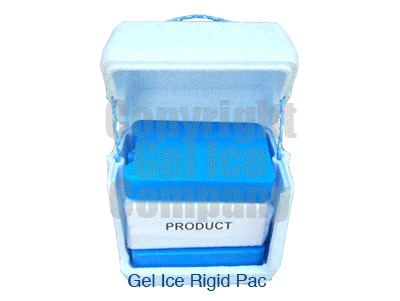 Imagine a product that you could use as a wine cooler pack and to chill food…but one that didn't leak like ice, stayed colder than normal ice and could be reused, refreezed and reheated over and over again.
Or a resuable product that was equally good as an ice pack to treat minor injuries or a hot pack to soothe your aching muscles. Gel Ice Company's range of therapeutic ice pacs are a must for your first aid kit. We even make products which provide instant icy relief without being kept in the freezer, a must for sporting teams and community groups. We make gel ice flexi pacs, hot and cold pacs and instant pacs for first aid use.
The uses for our range of gel ice pacs are as big as your imagination, and our range of products is sure to find a place in your company, shop, home or community organisation.
Gel ice pacs are also an economical and cost-effective way of shipping food and medical products. The role of gel ice pacs in local and international transportation of perishable goods such as antibiotics, blood samples, seafood, meat, poultry, fruit, vegetables, beverages, confectionery, fresh flowers, frozen and prepared foods etc is essential. Contact us to find out more about our wholesale prices on gel ice pacs, gel ice pacs premium, gel ice air cushion back, gel ice rigid pacs, and our standard or super gel blankets.
If your business produces or transports perishable goods, gel ice pacs provide an ideal refrigerated transport and/or insulation solution. Gel ice products are available in commercial quantities. Visit our products pages to find out more about our gel ice range and contact us about wholesale pricing.
Gel Ice Company's gel ice pac range is proudly designed and manufactured in Sydney, Australia.